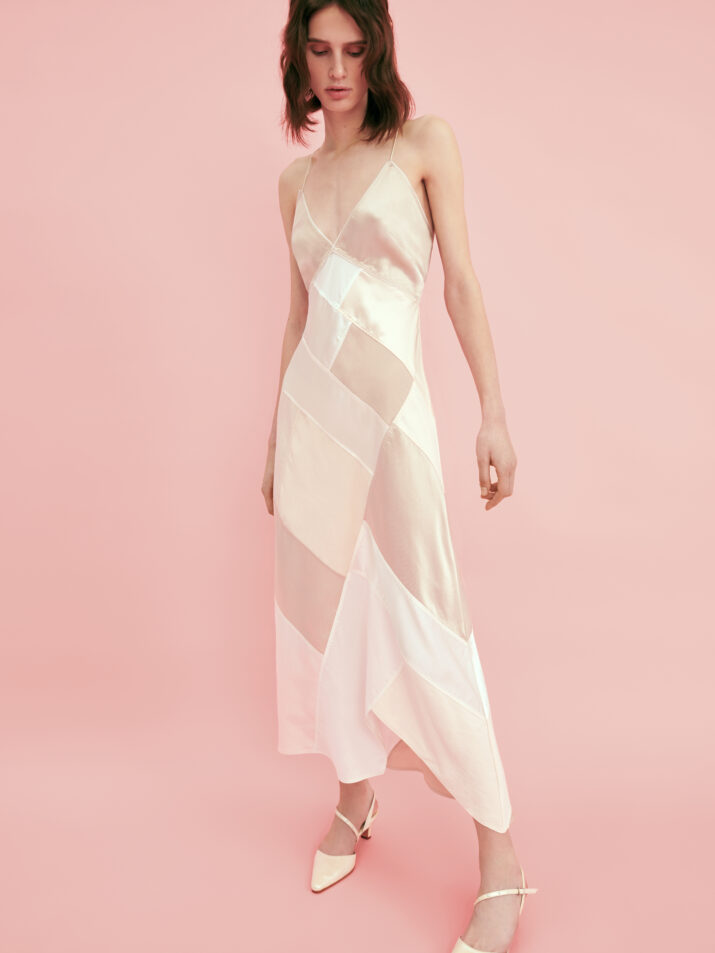 ANNA OCTOBER
Fashion Designer
Anna October is a Ukrainian womenswear brand expressing a spirit of sensitivity and freedom. Anna October design aspires women to perceive themselves happily and courageously. It is a brand contribution to the female empowerment movement – by blessing women's desire to be pleased by the way they look.  
The core of Anna October collections is dresses, shining out the light of women's femininity and grace. A versatile line of dresses with body-hugging silhouettes complemented with styling choices such as chic cashmere knits and lingerie pieces. Anna October clothes are designed to maintain the most treasured emotions of being confident and sexual, which the designer describes as a "date-ready look". 
Anna October, the designer and founder of her eponymous brand, uses her expertise in pattern cutting and fine art to maintain her label of feminine essentials. The brand was founded in 2010. The next step was achieved in 2014, when Anna October was shortlisted for LVMH; in 2017, the brand became a part of Mercedes-Benz "Generation Now, Generation Next" project, showcasing up-and-coming designers and trendsetters. Since that time the brand has increased its presence in selective retail spaces and gained its reputation in fashion media as a brand that "turns femininity into a new, playful game" (Vogue Italy). 
Anna October developed a sustainable ethos within the brand. Collections are created using deadstock textile. The brand maintains expert tailoring. A significant amount of the pieces is handcrafted by using re-imagined artisanal techniques for modern clothes. Brand ethical strategy is enhanced by Anna October's willing to design with an aspiration to create clothes that will be loved and lived.
Anna October was shortlisted for LVMH Prize in 2014.
Founded
2010
Stores
Ssense
Intermix
Moda Operandi
Zoe Brooklyn
Lahn
Toward
Milk Boutique
Forward
Revolve
H.Lorenzo
Simonett
Shopbop
Modiste
Maison Rogue
ByGeorge
Mode Sportif
Tuchuzi
Rania's Corner
Archipel Store
Via Riyadh
Nunii Fashion
Liat Boutique
Edit for Lulu
Vivian Graf
Hotel Rosewood
McMarket
Norrgatan
More Is Love
Beymen
Looking for
Web
Social
Get in Touch
Current Location
Paris, France